Travelling? Love it. Staying in soulless hotels away from home comforts? Not so much.
But what if your place to stay felt more like your space to live? Where you have all your day-to-day essentials, with the added zhuzh and life-giving vibes of a boutique experience? Where you can be unapologetically you in all your forms – work-you, friends-you, party-you, intrepid-you, and calm-you?
Locke believes life shouldn't stop when you're away from home. edyn's most design-forward, community-focused brand is all about creating spaces where you can travel as you live: with confidence, independence and curiosity.
Locke's not like other hotels, because it isn't a hotel.
Our one-of-a-kind, beautifully designed and properly kitted out apartments (we're talking washer-dryers, properly equipped kitchens and comfy live-work spaces) are grounded by community-cultivating social spaces and locally inspired F&B offerings and cultural programming. Every decision we make – from the cotton count of our bed linen to our ear-to-the-ground events – is made with our people in mind.
The Locke crowd isn't your average.
They can't be defined by age, or background – only outlook. They're forward-thinking. Experience-rich. Culturally aware. Trend-sensitive. They seek connection and they expect convenience. And whether they're with us for a short trip or a long stay, for work, for leisure, or both, they stay on their terms.
That's the joy of Locke: whatever you want to do is exactly what you should do – and every day is different. Book for a night or a year. Wake up with yoga or a Bloody Mary. Rush from meeting to meeting, or crash out in front of a movie. Cook at home or venture out. You can even bring your dog. Our spaces are made to be lived in – and we mean really lived in – not just slept in. They're a place where home meets lifestyle hotel. Work meets life. People connect with themselves, and the community.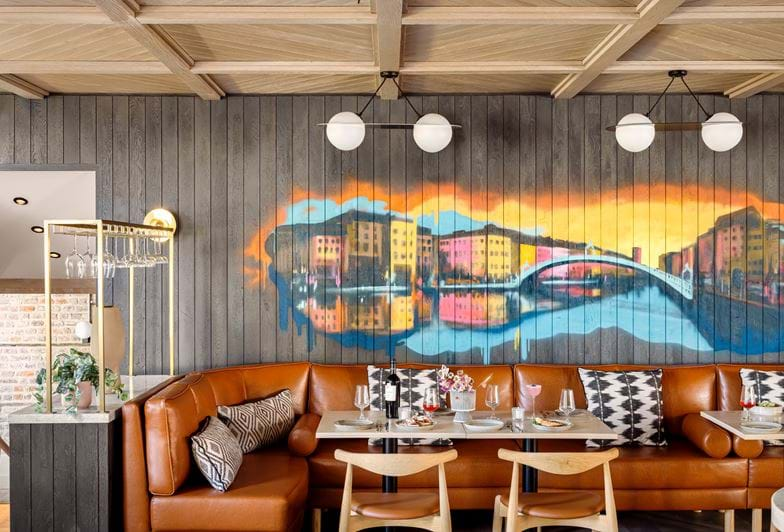 Every Locke is unique to its neighbourhood, shaped by its surroundings and community.
From coffee to cocktails, music to muses, menus to amenities, locality is at the heart of all we do. Not only do we bring the best of the city's art, fashion, music and food inside our walls, so you get a feel for your destination the minute you step inside. Our House Hosts are also cultural insiders who know their neighbourhood like the back of their hand, so they can help you go beyond the guidebook and sample life as a local.
So, meet us in Munich. Let's lunch in London. How about a dance in Dublin? Or breakfast in Berlin? Call on us in Cambridge. Make yourself at home in Manchester. Or take it easy in Edinburgh. Wherever you find us, you'll recognise our stylish yet comfy living spaces. Our locally led approach that gets you under the skin of your new neighbourhood. And our human hosts who think outside of the hotel room to help with whatever you need – from extra towels to insider insights for exploring the city.
Wherever you are, Locke is your place. To stay, to live, to be.