Innovative hospitality leader edyn is pleased to announce dates and first images of the rollout of its popular lifestyle brand Locke, with new sites across the UK and internationally opening throughout 2021.
Locke elevates the traditional aparthotel model by combining beautifully designed self-contained studio apartments – complete with fully fitted kitchens, living areas and laundry facilities – with dynamic, experiential social spaces typical of a lifestyle hotel. Locke challenges convention by partnering with exciting up-and-coming designers and disruptive food and drink partners to give each location its own character and style. Openings in 2021 will include a further two locations in London, a new property in Cambridge and the European expansion of the brand into Germany and Ireland.
Locke's home-meets-hotel concept appeals to a broad range of travellers, appealing to both business and leisure guests and accommodating long- and short-term stays. Offering an elevated level of safety for its guests with the opportunity to live autonomously in each apartment, interest in this new format continued to grow throughout 2020, with Locke opening the doors of four properties over the course of the year. Across the edyn portfolio – which also includes serviced apartment brand SACO, The Moorgate and Wittenberg – occupancy for 2020 averaged 65%, significantly outperforming many comparable brands in the market.
"After demonstrating the resilience and adaptability of our business model throughout the pandemic, we're excited to share further details of our Locke openings in 2021, which promises to be an exceptional year of growth for the brand across Europe.
As international business and leisure travel reawakens, we are seeing new trends, tastes and priorities emerging. Locke's hybrid home-meets-hotel concept has never felt more relevant, and we're looking forward to expanding the brand into new markets to meet traveller demand for more spacious, self-contained accommodation." - Stephen McCall, CEO of edyn.
Further details on each upcoming launch can be found below: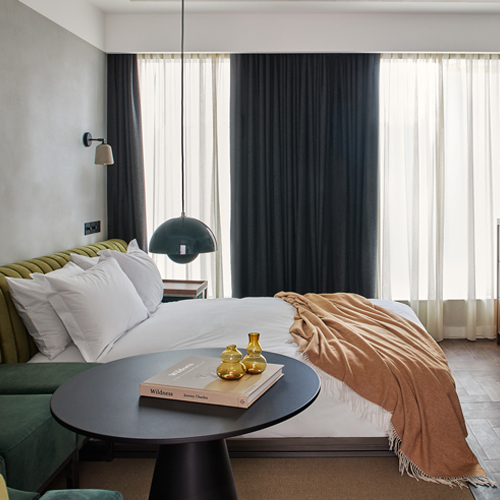 KINGSLAND LOCKE, DALSTON, LONDON
Opening to leisure travellers in May 2021
Lead-in room rate: £115
Following a soft launch to essential workers in spring, Kingsland Locke will launch to consumer audiences in May 2021. Located in one of London's most eclectic neighbourhoods, Kingsland Locke will house 124 contemporary studio apartments, as well as complimentary co-working space, on-site microbrewery and gin distillery, all-day restaurant, workout studio and coffee shop.
Kingsland Locke will be home to KRAFT Dalston, an exciting new food and drink venture formed between German Kraft Brewery, Jim and Tonic Distillery and Le Bab. KRAFT Dalston will boast a gin distillery and microbrewery on site at Kingsland Locke, reducing the outlet's CO2 footprint by 75% by eliminating any unnecessary packaging and deliveries to the site. After establishing locations in Soho and Covent Garden, Le Bab will expand East for the first time; returning to London's kebab heartland, which first inspired its modern take on the traditional kebab. Shaman will also be located on the ground floor, serving third-wave coffee and grab-and-go items to guests and passersby.
Continuing Locke's refreshing design approach, the interiors of Kingsland Locke have been conceived by East London-based studio Red Deer, who has taken inspiration from the vibrant colours and scenes of the surrounding Dalston neighbourhood. Rooms have been designed with a more muted palette, using raw textures and subtle tones to encourage rest and relaxation.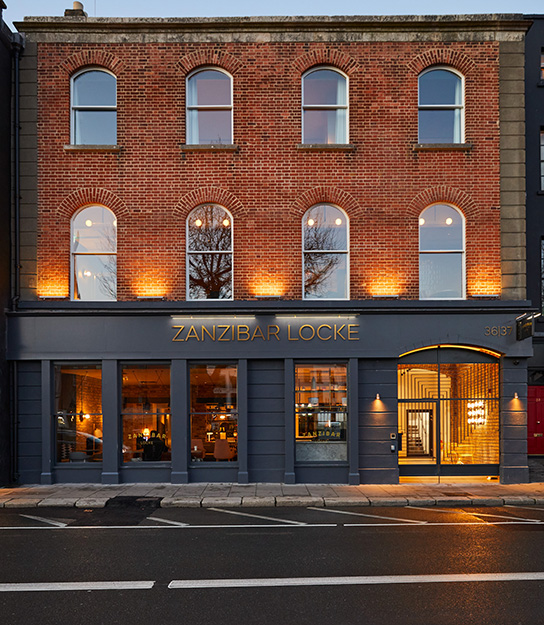 ZANZIBAR LOCKE, HA'PENNY BRIDGE, DUBLIN
Opening to leisure travellers in May 2021 in-line with government guidelines
Lead-in room rate: €125
Situated on Ormond Quay, overlooking the River Liffey, Zanzibar Locke draws on its rich architectural heritage to inform its design. Developed on the site of the legendary Zanzibar Nightclub, the Georgian building has been sensitively restored by local contractors, joiners and artists to retain its original character, while combining the aspirational design, beautiful living space and custom furniture synonymous with Locke.
Each of Zanzibar Locke's 160 studio apartments come equipped with fully fitted kitchens and living areas; as well as access to complimentary co-working, meeting and events space, workout studio, food and drink outlets and varied cultural programme. Generously sized apartments create a sense of freedom unique to the Irish market, where guests can enjoy the option of a short stay in a City Studio (average 25sqm) or retreat to a larger premium Duplex Suite (average 80sqm) for a long-term stay. The property will also house BARAZA – an all-day restaurant by local foodie favourites NolaClan, serving Irish-inspired small plates and craft cocktails.
Zanzibar Locke is the first property outside of the UK, looking forward to fully launching to leisure travellers this summer when lockdown restrictions ease in Ireland.
SCHWAN LOCKE, THERESIENWIESE, MUNICH
Opening May 2021
Lead-in room rate: €145
Located just a few minutes' walk from Theresienwiese, the site of Oktoberfest, Schwan Locke will feature 151 spacious studio apartments, as well as co-working space, workout studio, retail space, coffee shop and craft cocktail bar.
Conceived by interior design studio Fettle, the design of Schwan Locke is inspired by the Deutscher Werkbund movement, which was established in Munich in the early 20th century. The space will pay homage to the Werkbund's design principles, housing custom-designed furniture and a unique art collection, as well as a sophisticated mid-century inspired colour palette.
WUNDERLOCKE, SENDLING, MUNICH
Opening July 2021
Lead-in room rate: €125
Continuing its European expansion, home-meets-hotel brand Locke will open WunderLocke in Sendling in July 2021. WunderLocke aims to disrupt the Bavarian capital with a hospitality concept unlike any other in the city, and the first Locke of its kind. The new opening will feature 360 stylish studio apartments, co-working area, meeting and event spaces, workout studio and outdoor heated swimming pool; as well as four food and drink outlets including an urban farm that will supply fresh herbs and vegetables to a farm-to-table concept, and rooftop cocktail bar with panoramic views of the Bavarian Alps.
WunderLocke will be a destination for locals, holidaymakers, and business travellers alike, providing a new creative hub in South-West Munich for the city's burgeoning undercurrent of artists, creatives, and tech entrepreneurs. WunderLocke has been designed by acclaimed studio Holloway Li, which completed Locke's latest London property, Bermonds Locke, in September 2020. The property's design-led apartments are peaceful and spacious, and all feature kitchens and seating areas – a hallmark of Locke design. WunderLocke is also home to several suites, which include large dining tables to accommodate dinner parties and business meetings.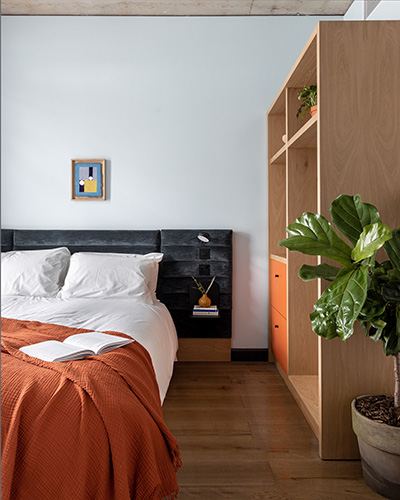 BECKETT LOCKE, NORTH DOCKS, DUBLIN
Opening August 2021
Lead-in room rate: €115
Tucked behind one of Dublin's top music venues, the 3Arena, Beckett Locke is predicted to be the capital's next hub for music, culture and culinary innovation. Situated at the North Wall Quay in the centre of Dublin's Docklands, Beckett Locke will be a hub for young professionals and creatives that help bring the vibrant city to life. The design of Beckett Locke is directly inspired by its local surroundings as well as the area's rich heritage.
The design of Beckett Locke is directly inspired by its local maritime surroundings as well as the area's rich industrial heritage as the gateway to Dublin. Within the 241 studio apartments designed in-house by edyn's Development Studio, guests will find black steel, exposed concrete, rust-coloured soft furnishings that when combined evoke the intrepid colourways and history of the docklands. The assimilation of local narratives flows into the social spaces, where globally renowned interior design firm AvroKO has based the layout on a traditional docklands market hall; combining co-working space, meeting rooms, a cocktail bar, coffee shop and all-day restaurant where guests can seamlessly transition from day to night.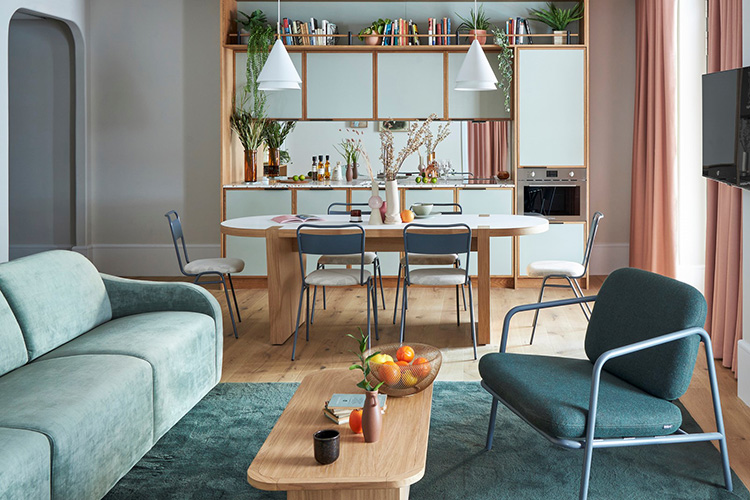 TURING LOCKE, EDDINGTON, CAMBRIDGE
Opening in September 2021
Lead-in room rate: £105
Forming part of the exciting new Eddington development by the University of Cambridge, Turing Locke is sure to set the precedent for modernity and style. The property will feature 180 of Locke's signature fully fitted contemporary studio apartments along with a seasonal rooftop terrace and leafy courtyard, all-day restaurant, cocktail bar, coffee shop, retail space, co-working area, workout studio and meeting space. With a name inspired by the pioneering computer scientist Alan Turing, Turing Locke can be found at the forefront of progress with its development forming part of one of the leading sustainable projects in the UK.
Designed by Sterling Prize-winning architects dRMM, with interiors by globally renowned design studio AvroKO, Turing Locke has its own distinct character and identity. Taking inspiration from the forward-thinking movements founded in Cambridge, the property is defined by a seamless combination of the traditional and avant-garde, blending mid-century design choices with modernist flares that are reflected in both the architecture and art that is found throughout the project.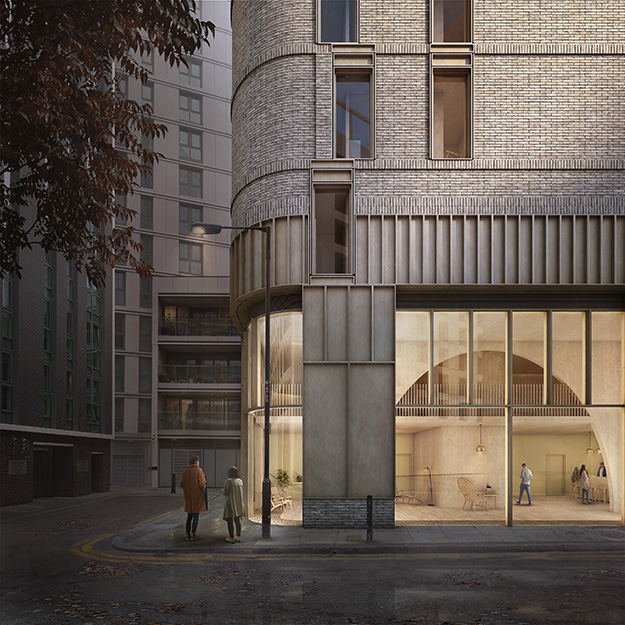 BUCKLE STREET STUDIOS BY LOCKE, ALDGATE, LONDON
Opening in October 2021
Lead-in room rate: £115
Minutes away from the City, Tower Bridge and Brick Lane, the newly developed Buckle Street Studios by Locke will emerge in the heart of one of London's most lively creative hubs. The new addition to the Locke portfolio breaks with convention, featuring 87 micro studios as well as 16 new hotel-style rooms, primed to accommodate guests looking for shorter stays without compromising the comforts of apartment-style living. Sitting adjacent to the first ever Locke property, Leman Locke, Buckle Street Studios will provide an unmatched contemporary and streamlined guest experience.
Designed by Grzywinski+Pons – the architecture and design firm behind the first four Locke locations – building's crown is comprised of a translucent glass volume enclosing the top floors. The result is a property that recalls a modernist lighthouse, the ideal beacon from which guests can explore East London, the city's creative and culinary epicenter.